Welcome to our new location!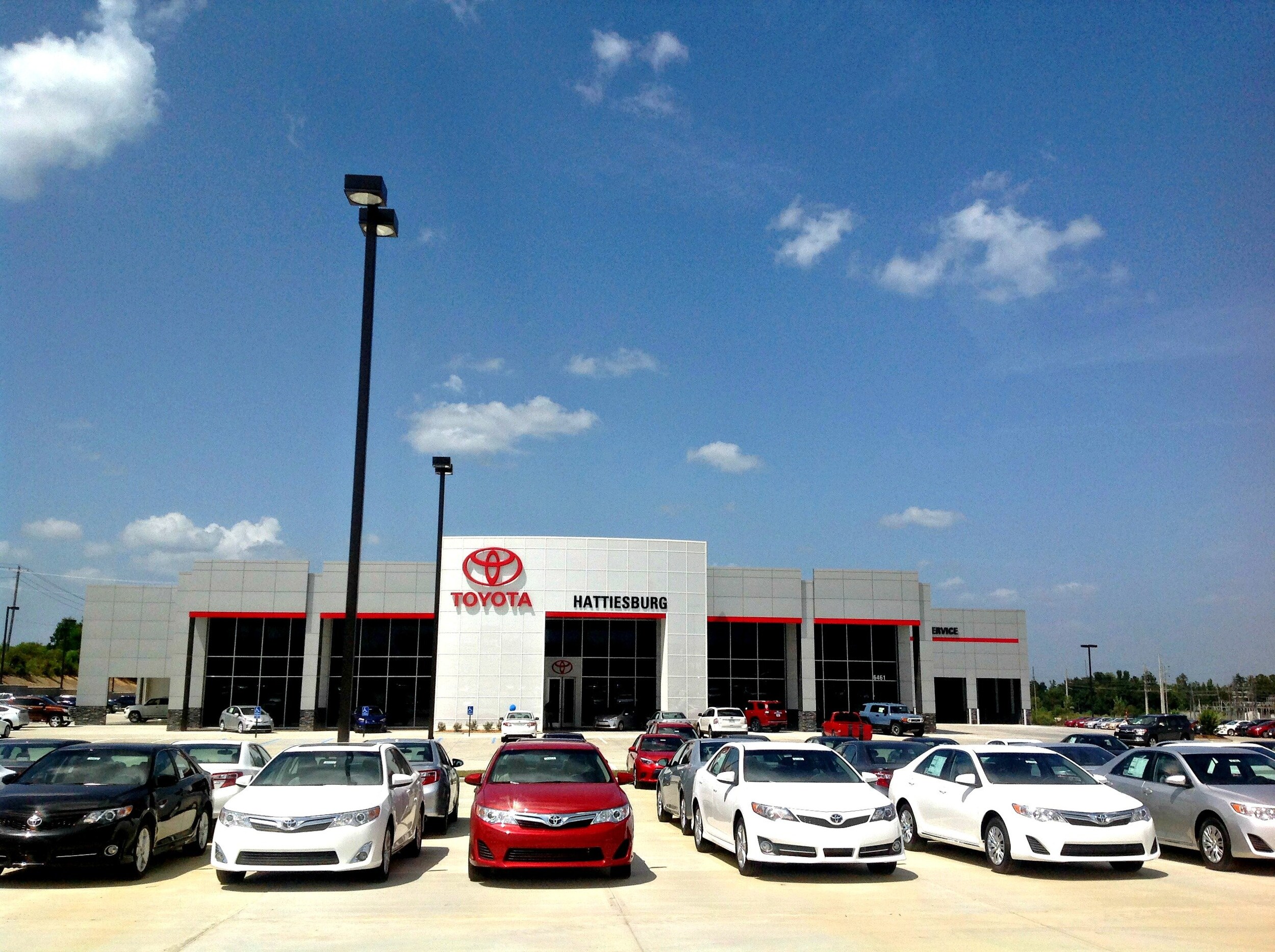 Our doors are open and we're up and running.  It is our pleasure to welcome you to visit us in our all new, state of the art dealership, located conveniently on Hwy 98, next to Lake Serene Grocery.
We are so excited to showcase our beautiful new and certified Toyotas in this modern space, and we are thrilled to have you meet some of our new staff.  We've added some outstanding staff and services that we're sure you will find helpful.
As we made plans to open the new Toyota of Hattiesburg location, we did not want any of our customers from Petal, south Hattiesburg, and the surrounding areas to be inconvenienced whatsoever, so Hattiesburg Cars was born. The plan was formed that we would keep a location going in the current Toyota of Hattiesburg building on West Pine Street.
Hattiesburg Cars is a fully functioning used car dealership, and will remain selling the kind of quality and value our customers have come to expect from Toyota of Hattiesburg.  In addition, we will have a rental office located here, and we will still perform various service tasks for your vehicle.
Several of our trusted salesmen have remained at Hattiesburg Cars, and we have added some great new staff members as well.  
We can be reached at either location at the same phone number: 601-544-9630.
We look forward to seeing you in our new facilities for your next appointment. And for those looking to make an appointment as a new customer, we welcome you! Please call us! More information and a map is on the Contact Us page on this web site.
Check back on the site frequently, because we plan to update our content by sharing news, auto tips, additional profiles of our staff, events of interest and other information toward serving your automotive needs.